Valleywide Painting Services
April 14, 2023
I am very pleased with the work done by BreezeMaxWeb. From my first contact, I felt their professionalism. I will be recommending them.
Garry Kuse
Daniel Martan and Associates
March 9, 2023
I had a great experience with the team at BreezeMaxWeb. I came to them with an idea of how I wanted my business website to be, and they guided me through the process and turned that idea into a reality. + I couldn't be happier with the end result. Throughout the process, Qui Nguyen, Jason Allen and Princess Samonte, the team that worked with me, were always exceedingly professional and very quick to respond to my questions and inquiries. I would recommend BreezeMaxWeb and the website development team to anyone looking for a stronger web presence.
Andrew Woods
Centre for Connections
January 04, 2023
We have worked with BreezeMaxWeb for many years. They helped us design our website and then providing ongoing maintenance and support. The site was excellent and service very responsive. I recommend them.
Dawn Tracz
Saigon Kitchen
August 18, 2022
I am so happy that I decided to work with BreezeMaxWeb. The entire team is fantastic, professional, attentive, and patience. Needless to say, I am very satisfied with the website department's work. Especially Braeden, Alpha and Olivana.Thank you all ! Therefore I would strongly recommend BreezeMaxWeb for website digital services.
Yen Vo
Bright Beginnings for Kids Inc.
May 3, 2022
Working with Blair and his team was relatively easy. They were very open to our ideas and preferences for our logo design. Blair was efficient in responding to my emails and receptive to the changes we requested. I look forward to working with them on our website design in the near future. I definitely would recommend Blair and his team!
Wendy McKnight
Seeds to Branches Nutrition
April 19, 2022
The creative team has done a wonderful job capturing my the words and vision for my marketing ads. It is too early to tell what the results will be, but I am excited to see what becomes of their work!
Valerie Di Paolo
Clubb Chiropractic
April 13, 2022
AYUSHI was fantastic! She was prompt, professional and patient working with me! A 5-star rating for her services is a no-brainer!
John Clubb
Green Basil Thai Restaurant
April 08, 2022
We have done incredible work here for quite some time. I am proud of what we have accomplished and so should you and the team. A job well done is a vast understatement. Give yourselves a pat on the back, you deserve it. Thank you for everything. No amount of words can articulate how proud I am of the website. Bravo
Andrew Zheng
Tri-City Tank Tech
February 4, 2022
BreezeMaxWeb Team, Congratulations! Your team gives exceptional customer service and support! have experienced nothing but amazing service from the start of my hiring your team. + It all began with Brenan during the holiday season when everyone else was taking time off for Christmas Brenan was with me starting up a new business and eased my mind with simple conversations that I was able to understand and did not feel overwhelmed. Recently I have been dealing closely with his entire team which also made me feel very supported. I am from an era where typewriters still had to be banged back when they reached the end of the page. I also took shorthand. Your team probably doesn't even know what that is. My point is I am old school and not that tech-savvy. I had assistance yesterday to update my personal information and payment method online. He logged on to my computer and walked me through it. I can't say thank you enough. He made everything seem so easy. He helped me without making me feel dumb. He was amazing. I am so grateful. A good team begins with a great leader. Brenan and the whole Breezemax Web Team keep up the great job. I am so grateful for all of them.


Kathy Minesaki Hartner
ZD Training Services
December 17, 2021
I spoke with Stevan for 30 minutes and we clicked straight away. He is extremely humble, welcoming and knowledgeable within his industry. I cannot recommend BreezeMaxWeb enough!
Zack Deris
Lightly Sketched
November 22, 2021
I have been working with Moosa and his team for the last few months and during that time they have revolutionized my website and my business model. I truly appreciate Moosa's dedication, professionalism and reliability throughout the process of building my website.
Andrea Santogrosso
Haelan Therapies
September 13, 2021
Being a "non-techie" and starting my own business I felt overwhelmed with the social media and website side of set up. David at BreezeMaxWeb has been a true blessing. I feel this is the best decision for my business!
Kareen Pelletier
VEGA Academy
September 04, 2021
Thank you so much, BreezeMaxWeb Team, for your hard work and assistance in launching the VEGA Academy website yesterday. It is very much appreciated. Enjoy your well-deserved long weekend!
Taylan Tatli
Karina McGregor
July 10, 2021
We have been working with Blair from BreezeMaxWeb for about a year now and are very pleased with the results we have achieved since working with Blair. + We have since a significant increase in website traffic which has lead to lots of new clients for our business. As a smaller company Blair and his team have a done a phenomenal job at working with us to achieve good results within our budgets. I would strongly recommend Blair and Breezemax for any website, digital marketing to establish a reputable online presence.


Karina McGregor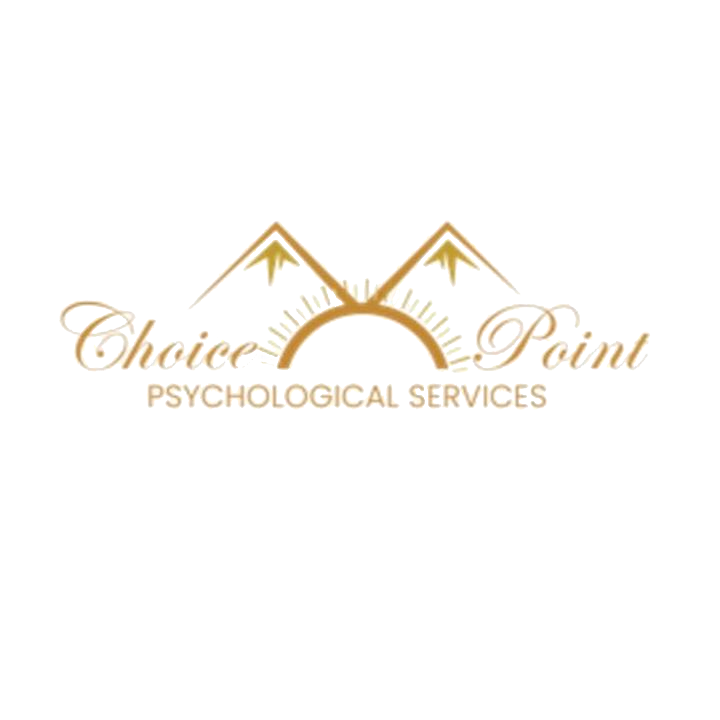 Professional Workspace Solutions
June 29, 2021
It has been a pleasure working with Blair Wareham and his team. Blair always responds to my emails in a timely fashion and does his best to have his team follow my requests. I receive a lot of positive feedback on my website.
Bailey Hopkins
Westmount Gallery
June 16, 2021
Cindy was a delight to work with. She provided a reasonable quote for a website update and her team of website designers did an excellent job with the update. I will look to BreezeMaxWeb for future website updates. Daniel (of the Westmount Gallery).
Daniel Rouben
Karnal Sinn
May 27, 2021
Working with BreezeMaxWeb has been a very positive experience so far, and primarily working closely with Rochelle Abramovitch has been Fantastic!! + She is a complete professional, kind, listens to my needs. Rochelle and the team have put together a solid Campaign!! I am very excited to move forward! Let's see what the near future Brings, go team go!!! Robin Lei of Karnal Sinn


Robin Lei (Tietz)
Angel Walk
May 26, 2021
The friendly team patiently and enthusiastically went through many changes to develop a website that feels warm, elegant, fluid and completely original. Thank you so much.
Katherine Govier
Heritage Draperies
May 4, 2021
The team at BreezeMaxWeb was very easy to work with. All our communications were answered in a very short time. Thanks to Olivana and the Team. Changes to our site went smooth.
Lori Robinson
Gong Cha
April 27, 2021
Friendly team, creative graphics, reasonable pricing, all in one place. You are going to like the experience and enjoy the rewards!
Michelle Nguyen
Genuine Finishing
April 26, 2021
Blair has been very helpful and easy to communicate with. We are very happy with the quality of our website. Blair and his team allowed us to truly customize to our liking.
Lisa Regimbald
Susan Lapp
April 22, 2021
BreezeMaxWeb has been such a great help in introducing me to the land of internet advertising. They have taken the time to explain many details of the technology and how to create success online. + I continue to grow my business with BreezeMaxWeb helping me all the way!


Susan Lapp
Skela Media Corp
April 21, 2021
Skela Media Corp hired Breezemaxweb to redesign the old tiring website. Their team was very supportive and knowledgeable on every step of the way. + We are very happy with our decision and absolutely recommend their services.


Alex Barscevski
Tru Earth
April 12, 2021
Brenan created a tremendous value for our new small business. He was able to deconstruct some highly technical concepts into something we could actually understand and invest in. + Olivana to me is very personable and kind to talk to on the phone. Breeze Max Web you are lucky to have these two women on your team. They are a credit to your company. I will highly recommend your company to other people


Susan Thompson
CTR Northern
March 30, 2021
Thank you Blair Wareham at BreezeMaxWeb! We appreciate your time and positive feedback. You understand our business goals and you immediately follow up with our many questions. We are excited to continue working with you on our SEO and Social Media projects. Cheers.
Trish Seens
Crescent Health Clinic
March 23, 2021
Brenan created a tremendous value for our new small business. He was able to deconstruct some highly technical concepts into something we could actually understand and invest in. + The full suite of services allowed us to grow and generate new business particularly when we were facing some incredibly challenging times during COVID. This helped our business pivot quickly and communicate with prospective clients effectively. We are very grateful for our time working together as it has produced a very clear ROI.


Dr. Navnirat Nibber
Cheffanie
February 25, 2021
I decided to choose BreezeMaxWeb after reading so many positive reviews. I was not disappointed. The service was prompt and friendly, they made me feel very comfortable and were easy to deal with. I recommend this company anytime.
Stephanie Noel
Falis Amir
February 10, 2021
Using BreezeMaxWeb for my website design has been great. They were able to brainstorm in the beginning stages of designing and also offer feedback since this was my first time creating a website.
Falis Amir
January 2021
Highly Recommended !!! All hands were on deck to make my website exactly the way I wanted it.
Armen Krikorian
BHD Networks
December 3, 2020
We wish to thank BreezeMaxWeb for being our guide through the development process. They are a great group of people who have done a fantastic job for us, working with us every step of the way to overcome our roadblocks. We highly recommend BreezeMaxWeb and like to thank them for all their hard work and dedication.
Wiltshire Family Dental (HDC Marketing)
November 22, 2020
Bonnie, our representative, has been incredible for our organization. We manage 12+ locations and she has handled everything with ease. Our marketing has never been better! Great product options, great customer service, and great results. Can't ask for much more. Thank you Bonnie and BMW Team.
Grove Taxi
November 3, 2020
We have recently started working with jason and are very pleased with the level of service we have received. He is very patient, listens to our needs, tells us to achieve our goals and is available when we need to speak. Highly recommend.
Seville Tailors
May 26, 2020
My name is Pat Cocco and I am the president of Seville Tailors. BreezeMaxWeb has done a good job with my website maintenance.
Pat Cocco
Fascia Edge
May 19, 2020
It was a rough start during COVID-19, but they did accommodate my needs and adjusted my budget as I have requested. + Things started shifting as I communicated with Steve and Brenan more to understand the process of the SEO and Google AdWords. Like everything in life, with Marketing you gotta be patient and be very open with your communication. Thank you very much such a great team to work with grow your company and add value to your products. I recommend.


Roi Rollins
Western Gold Theatre
May 13, 2020
Hello,
Firstly – please reply to your creative team how much we appreciate them. We are thrilled with the logo options they gave us – and with the design we settled on.+ It is classy, fresh, sleek, contemporary, new – and still relays and harkens back to our old logo. Please thank them. Truly. It has been a long process – made more difficult due to COVID and the family stuff I have been going thru. I appreciate it. Very much.
Tanja Dixon-Warren
Rise Up Society
May 12, 2020
BrezeMaxWeb is revising our website, it is going to be great and the assistance of Jason Gacek, their Media Consultant has been awesome.+ Today BreezeMaxWeb and Jason assisted Riseup with setting up our analytics so we know what parts of our website are most visited.
Erna Carter
Freedom Health
April 30, 2020
BreezeMaxWeb for our google ad management the last couple years and we do not hesitate to recommend them! +
Brian Rudd
Canada International Royal Arts College
April 28, 2020
An absolute pleasure working with Sanda and Steven. Highly recommend BreezeMaxWeb for solving your marketing needs.+
Kamal Gill
Accent Denture Services
April 25, 2020
We are very happy with the BreezeMaxWeb team and especially to Olivana Petrocelli and Cindy Sutton's professionalism and hard work and dedication they bring to our company needs.+ They are proactive at all times to improve our brand awareness and appreciate their hard work and dedication. Thank you so much Olivana and Cindy for constantly being on top of our needs!!


Arafat Arafat
Safety Consultant Carahs
April 25, 2020
We began our google ads through BreezeMaxWeb. The advice we received about ad word campaigns was very helpful.+
Monica Olenroot
Elco Systems Inc.
April 09, 2020
BreezeMaxWeb was easy to work with. We submitted our design and with a few revisions, our new website was up and running.+ Thank you, BreezeMaxWeb, for helping us at Elco Systems.


Matthew Wong
MF Couture
April 07, 2020
I am so pleased with the excellent service and support provided by BreezMaxWeb.+ Chris Meunier is very professional in his line of work and dealing with clients in a great manner of excellency.
Manijeh Fanaian
Prana Pharmacy
April 06, 2020
I am writing you this email as an appreciation for Olivana's effort & to elaborate her excellent customer service.+ I had my account with you guys since 2018 & I dealt with Diana and Kari Moses as well. I can simply confirm that she is far & beyond customer expectation. She is knowledgeable, provides very good service, takes client concerns seriously & follow-up down the road. Even after the mission is accomplished, she is keen on customer satisfaction.
Robert Francis
Somatic Psyche
March 24, 2020
I have been tremendously happy with BreezeMaxWeb and with my main contact, Stevan!+ Working with them has positively changed my practice and I have been reaching the right people to help. I feel grateful to have a full practice as a therapist and that my advertising is finally getting to the individuals that need it most. Thank you, BreezeMaxWeb!
Daphne Georghiou
Take Us For Granite
March 15, 2020
Strongly recommend BreezeMaxWeb and their services for a small business. We have gone from 10 Google reviews to 40 in just a few months.+ Business has been really good in the months that are typically slower and feel we can accredit a lot of that to the service BreezeMaxWeb supplies.

We also recently got hacked, and Blair and his team worked quickly to have everything restored to normal and we are so grateful. Keep up the great work guys!!
Mike Taylor
Aspen Truck Sales & Leasing
March 10, 2020
Highly recommend BreezeMaxWeb to anybody thinking of using their services. Very professional, our requests get processed in a very fast manner. Blair, our representative went above and beyond with requests we had, both PRE & POST commitment.+ Professional & friendly + all around great guy to deal with. We really feel happy to be dealing with him after our experience with cookie cutter website developers. Now, its important to us that we give equal credit to others at BreezeMaxWeb. The Content Team, has been responsible for much of our SEO/Google Ads success. They are very easy to deal with and professionals! Thank-you Content Team! We appreciate you updating our information in a more than timely fashion.(among other things) If you are on the fence about using BreezeMaxWeb, let me say one thing in closing. Using BreezeMaxWeb is the best decision you can make for yourself, and on behalf of your business!
Ashton Hoy-Singh
AXR Jaco ATV Tours Costa Rica
March 8, 2020
Great service at an affordable price! Content team provides new material! Highly recommended!
Johnathan Reynar
Vortex Services Inc.
March 6, 2020
Great experience and experts to deal with, enjoy the level of understanding and time investment to deliver best results to their clients. + Scott Jarvie is an asset for the company and I trust him and his vision with the coordination of the great, productive and professional website team. Great team working in harmony because they care
Amer. A. Khuzam
Timeless Staging and Interior Decorating Inc.
March 6, 2020
Both customer service representative and web development staff are responsive to requests.+
Jodi-Rose Richer
iHome Cabinets Inc.
March 5, 2020
I have worked with David and the BreezeMaxWeb team since 2018. They helped develop our first website and we just recently launched a new landing page.+ I'm happy with the work they've done and highly recommend the team for your website/technical needs!


Eric Dong
High Paw Photography
March 4, 2020
Andrea was so helpful and took time to explain different possible options that could fit my business.+ I look forward to working with her.
Margeaux Nicholas
Schlager Excavating & Haulage
March 3, 2020
They have done amazing work at promoting our business online.+ Last year was our busiest yet and we are looking forward to another busy year!


Velvet Bradley

Victoria Park Chiropractic Rehab Centre
March 2, 2020
We are very happy with the services provided by the staff at BreezeMaxWeb with helping us launch and maintain our clinic and product websites and their patient scheduling/booking software options!
Dr. Samuel Cirone
Promain
March 01, 2020
Chris and his team have been extremely helpful in producing a website that has exceeded expectations. + Their knowledge, experience and creativity is remarkable. We are very happy to be working with this ambitious team to enhance our online presence.
Angelica Levesque
Brawn Bros
February 26, 2020
BreezeMaxWeb has been great to work with thus far. Our consultant has suggested some great marketing ideas for us. In addition, their Social Media team has been very easy to work with and prompt in responding to our emails and phone calls.+ We look forward to seeing more success with BreezeMaxWeb.
Hisham Bejjany
Lights Up Theatre Schools
February 25, 2020
My time with BreezeMaxWeb has been great so far! I have a few services with them and each department is quick with responding to my emails and phone calls.+ Really happy with their communication and the products I have received.
Mike Wight

Storstac
December 07, 2019
Hello,
Not a problem and I do appreciate you taking the time to investigate and for looking into the root cause of the matter and it's good to know what the counter-measure is as well.+ Also, I want you to know how much I appreciate the excellent service you and your team have provided (Yourself, Kari, Jennifer and your Support Staff). Everyone's attention to detail and great communication skills made the issue at hand a little less troublesome. Please share this with your team.

I don't hesitate to refer clients to your organization that are looking for SEO/SEM/GOOGLE ADWORDS/WEB HOSTING & DEVELOPMENT services as I know I can refer with confidence.
Matt Lazarou
Westar Financial Inc.
November 10, 2019
Hello,
My experience with your BreezeMaxWeb representative (Dustin Bell) has been a very productive one for my company.+ With Dustin's expert advice on how my company should be marketing itself, and the website layout he helped me put together with BreezeMaxWeb, has proved invaluable! Thank you, Dustin!
John Madsen
Lee Long Construction
November 08, 2019
Hello,
We've been working with BreezeMaxWeb for over 2 years.+ Good service and results.
Qing Huan Li
A Econo Moving & Storage LTD
October 24, 2019
Nothing but great, best group to work with.
Car Fixers Autobody
October 14, 2019
BreezeMaxWeb is a great service. Worth its weight in gold. My business may be where it is today without them.
Sincerely,
Aca Steckler
Zen Beauty Supply
October 05, 2019
I wanted to pass on a compliment to you on one of your employee's. When Blair first walk in I was not sure about setting up another website or working with someone. +
Progressive Physio
September 08, 2019
With so many website businesses to choose from, we found the right company. Jim Clark is a true professional and personable person. + He makes sure the job gets done. Efficiency and effectiveness are utmost important and Jim delivers both. What a great addition to our company, having BreezeMax there.
Sincerely,
Craig Haslam
Desjardins Insurance Agency
April 30, 2019
I have been dealing with Darryl from BreezMaxWeb for the last year and my experience with Darryl and the company have been outstanding.
+
Remax Realty
April 13, 2019
Excellent service and support, Alex Baraya managed my account and the support was amazing. Good company to grow your business with.
+
4 Points Safety & Training Inc.
February 26, 2019
I have had a great experience with Mykola at Breezemax Web. I've been dealing with Mykola since September of 2018 and he continues to deliver outstanding service! + Mykola follows up with me, he is available to answer any questions I have and is extremely knowledgeable. He takes the time to break down and explain all aspects of our analytics even showing me what areas are working and which ones are not rather than telling me to spend more money. He has not only shown a genuine want to help the business grow but has even provided marketing ideas that we have implemented to attract new business. Thanks to Mykola I've seen an increase in business even with a smaller budget. He goes the extra mile for his clients, I am very impressed and would highly recommend Mykola to be your Google guy.
Sincerely,
CJ Stewart
Cumby Insurance
January 16, 2019
This is a testimonial for BreezeMaxWeb.My digital media consultant is Mykola Stepovy. I am having an amazing experience with my digital campaign.
+
Kaloya Skin Care Spa & Laser
August 01, 2018
I am very pleased with the SEO services that BreezeMaxWeb has provided me. I especially like working with Sarandeep who is a joyful person and goes out of her way to help my website grow.
+
Benjamin Moore
July 31, 2018
Since I started with Mykola with Breezemaxweb to advertise for my Benjamin Moore Stores, I not only have seen an increase in my business and exposure, but also streamlined and modified how my online presence was actually being presented to people looking for me.+Best Move I ever made.
Danny Heikkinen
CNB Computers Inc.
June 18, 2018
James Peters is a boon to his company for his extensive knowledge and his good nature while dealing with me and our company concerns.+It is rare to have such pleasant conversations with James, as I am very familiar with the hordes of salespeople that have harassed me over the last 3 decades. Good luck to you, James.
Don Cairns
Your Local HVAC Team Inc.
June 02, 2018
We have had the pleasure of working with Linda Cryderman in Muskoka since opening our business in March 2017. She has been a wonderful wealth of knowledge for all things Google.+ From our Google Analytics to AD Words to SEO; Linda has been so informative and insightful. We have recently had her and her team design our website and we are so excited to see the finished product! We truly appreciate the local, friendly and incredible customer service experience that she provides.
Beyond Boxing
May 26, 2018
For the last couple of years, the Content Team has been producing monthly blog content for our website, as part of the SEO strategy assisting our website's ranking on Google.+The most underappreciated part of all this is that month-in and month-out, the articles that are written for our website's blog are always well-planned, well-thought-out, well-researched, and very well-written. These are absolutely NOT cookie-cutter quick articles just to get the job done! Please keep up the good work.
Green Frog Construction Inc.
May 23, 2018
Breezemaxweb staff are very knowledgeable, and professional. They have done a great job for our company with Google Ad words.
We look forward to working with Breezemaxweb again in the future.+
Tuffy Auto Service Center
May 18, 2018
I have contracted with BreezeMaxWeb for them to handle my Google AdWords campaign. I can't begin to describe how pleased I am with the performance of the program they have put together. There has been a noticeable increase in vehicle traffic & sales since the inception of the program.+
Can-Am RV Centre
May 02, 2018
At Can-Am RV Centre, we are more than pleased with the service and results we have gotten from BreezeMaxWeb.+ I highly recommend this company!
Funky Fishing
January 25, 2018
I would like to thank-you again Brenan for the outstanding service and all the work put in. You have gone above and beyond in educating me on Google, walking me through the steps at my own pace, making me aware of all the important details etc. +
TuffBoxx
December 07, 2017
I just want to thank the technical support staff at BreezeMax for their quick, responsive help. We had issues with the Bell Server that was hosting our site, which led to our site going offline.+
We reached out the BreezeMax for help with this and they responded to our request immediately, and were able to resolve the issue with Bell very quickly, getting the site back online in just a couple of hours. Their help and service was appreciated, and it saved us having to deal with Bell, who might not as been as quick to resolve this issue. Thanks BreezeMax.
Gary J.
AM PM Limousines
September 15, 2017
When it comes to AdWords BreezeMaxWeb is the best. I have been their customer since 2012 if you are looking for results go with these guys.+
There are a lot of other cheaper alternatives out there but you will just end up wasting your money and will not get the results you need.
I started with them in September of ' 17. In March I increased my AdWord budget and saw an immediate positive result!
Rafiq R.
Zara's Hair & Esthetics
August 22, 2017
The team at BreezeMaxWeb is amazing. They created my website in a short time. They are creative and very easy to work with.+
They get your feedback and lay it out on the website. I like to appreciate Sergei, Kim, Princess and Hamed for their wonderful services. They were very patient with me and made the website the way I had imagined it
I am looking forward to continue working with them in ranking my website on Google with their SEO skills. I definitely recommend them giving them a five star *****
Behnam Hamadani
Belo Fashions Boutique
May 11, 2017
I just want to say, we are very pleased with BreezeMaxWeb and Chris Meunier. Overall, Chris was very thorough and patient with us during the initial set-up phase.+
We have been in business for over 40 years, but a lot has changed in advertising over the years. We had a negative past experience when we tried to go digital, and it took a bit to get past that. But we are very happy we are now consistently on the first page of Google. And we have seen an increase in calls and sales, which is exactly what we want.
Linda Silvia
Sara's Soaps and Candles
May 10, 2017
Thank you BreezeMaxWeb. As an entrepreneur, that has bootstrapped a new venture into the market, I appreciate how you have helped me.+
I started my business from my apartment and then moved into studio, and am now poised to get a warehouse and distribute North America wide. Your team and especially Chris Meunier, has brought my business goals one-step closer, with fast and effective digital media solutions.
Sara Mcintyre
Diamond Shine
May 08, 2017
I have the deepest gratitude for BreezeMaxWeb. They were fast, efficient, and reliable when helping me put up a new business website.+
I went to them after my website had just went down and they were able to reconstruct and put together one of the best site designs I have ever seen on a short notice even during a holiday weekend! The entire team was so patient with all my requests and the communication was better than expected. They were able to satisfy all my requirements and went above and beyond with the site design. A special thank you goes out to Sanda Gwynne for being so helpful and reliant during my situation and thank you to the whole team for their incredible efforts. if you would like to view the site, here is the link https://www.diamondshine.ca
Mike
Natural North Carpet Cleaning
April 28, 2017
We wanted to update you on our progress and the results of your efforts on our behalf with Google Ad Words.+
When you first approached us with the idea three years ago, I have to admit that we were very skeptical and reluctant to commit to the program. However, you did convince us to give it a go, and we are very happy that you did. Today we know that if you don't go Google, you will go nowhere!
Our business has grown because of your efforts to help us build our sales. We can now report that 70% of our new business comes from our online ads with Google. Our return from the phone directories is dwarfed by the results from Google.
Thank you for the eye opener !
Norm Miners
License to Drive
January 26, 2017
As a new business we looked at various ways to advertise economically and decided that the internet was our best bet.+
Our web site did not appear on the first page so we searched how this could be done and contacted BreezeMaxWeb that showed us what they did for their customers using adwords. We decided to sign up but did not want the ads to start till roughly end of March. They convinced me that people search well in advance for what they are looking for and we started the ads January 15. WOW! The first week we had booked more business to my surprise, that was enough to recover our start up costs. The enquiries continue to come and we have booked well over 250 hours of driver training in less than two weeks of our ads starting. I highly recommend BreezeMaxWeb for all your internet advertising.
Todd and Anna McGivern
Colleen Madsen
November 02, 2016
Hello Dustin. I wanted to share with you how pleased we are with the work you and your team completed for our new logo, as we work on rebranding our firm.+
Having been through this on more than one occasion in the past with other design firms, it was an unexpected surprise that the process was so seamless, quick, cost-effective and exactly as promised. More importantly, the results were nothing short of brilliant. Your design team "nailed it!" from the very beginning and I can't thank you enough for your efforts on our behalf. We are happy to recommend you to anyone who is looking for any of the services you provide and we appreciate your direct approach, transparency, and your ability to explain what often feels like a "mystery" into something tangible to a business owner like myself.
President
Contact Pest Control
May 27, 2016
I am writing to commend both BreezeMaxWeb as a company and my media consultant, Bonnie Chung. I started working with BreezeMaxWeb and Bonnie since September 2015.+
As I was rebranding my new company, they helped me with my new website, domain and even my logo. Once that was completed to my utmost satisfaction, Bonnie and her team helped me create and maintain my successful Adwords campaign. In just the first 2-3 weeks of starting my Adwords campaign, I received over 20 emails/phone calls from potential clients. On average, I gain approximately 10 new clients every single month, and this is during my slow season where the weather has been chilly. I know I will be getting even more clients once the weather warms up.
I get great support from Bonnie and her team, where we communicate frequently any day of the week and at any time during the day. Whenever I need changes to be made to my campaign, it gets done quickly. If I had questions or needed recommendations for changes, BreezeMaxWeb provided honest suggestions that helped improve my campaign on an ongoing basis. My business has been growing in such a great way that I have actually expanded my marketing budget a couple of times already. My experience with BreezeMaxWeb and with Bonnie has been exceptional and I look forward to continuing working together for more success and growth with my business!
Taha El Bajaoui
Charhill Gallery
April 26, 2016
I have worked with BreezeMaxWeb for a little over 3 months and have found that the service they advertise for Google AdWords has helped my business grow and also in getting me ranked in Google.+
They assisted in set my Google Site Map so that I am found on Google. My company Charhill Gallery and is an e-commerce site selling High-end Jewellery and in a competitive market today a business can use a little extra Google help. My Sales Rep Sanda Gwynne is very knowledgeable in the industry and is checking in on regular basis to see if I require any changes to my campaign or if I have any questions. Overall, the experience with BreezeMaxWeb Team has been Good!!
Curin Galan
Daily Press Juicery
April 13, 2016
I met Bonnie Chung, my media consultant, at a Google breakfast event in November 2015 held by Google and BreezeMaxWeb, and right away, Bonnie was able to provide very useful information and recommendations on how to increase traffic to my new business.+
Since I have started with BreezeMaxWeb, I have seen an overall increase of traffic to my website and to my store front. I have constant communication with Bonnie and she follows up with me every month to check on new promotions that need to be advertised. If I had any changes or requests, BreezeMaxWeb was fast to respond and made the changes in a very timely fashion. This is a company that understands the needs of a small business and how to help increase traffic.
Timothy Ngai
Cabana Tanning Spa
April 09, 2016
I started working with BreezeMaxWeb and my consultant, Bonnie Chung in November 2015. In the first month of starting my Adwords campaign, I got 25 new clients and that was during my slowest month of the year.+
I was so happy with the results of this campaign that I increased my budget and expanded my advertising areas after only 2 months. I opened a new tanning salon, so I knew I needed to do some advertising online and on Google. I tried various marketing strategies, including traditional marketing, but none that yielded any results. I love working with Bonnie as she is quick to respond and gave great recommendations that made the campaign more successful and yet stayed within my budget. She knew exactly what I wanted because she listened to my needs. Since I have started with BreezeMaxWeb, I now have over 150 new clients from advertising on Google!!
Anna Maria Antonacci
Colour Addiction Inc
April 02, 2016
We have been a client of BreezeMaxWeb's since April 2015 and they have shown us with our first page visibility on Google that their program really works.+
There are many promised programs out there that don't work We are a hair salon in Oakville and through BreezeMaxWeb's efforts, we have gained 60 new customers for our business since we started in May 2015. We would highly recommend BreezeMaxWeb with their professional advice on how to improve your customer base online.
Sam Stalteri
Brenda's Dog Spa
February 18, 2016
I have been using BreezeMaxWeb for the past 9 months and not only am I pleased with my first page visibility at or near the top of the page but I have obtained over 75 new dogs to either groom, board or walk because of this program since the start.+
Mike Paxton, my sales consultant has contacted me regularly, answering questions I had with regards to my adwords report, copies of my invoices and in general how effective Google is with the right keyword phrases and consistent positioning using the BreezeMaxWeb way. All in all, I would highly recommend BreezeMaxWeb for their expertise and how they manage their customers. With all this said, I plan to increase my investment with BreezeMaxWeb once my contract ends with another online advertising provider where I have experienced poor communication and virtually no response in increased business from their program.
Brenda Bott
Holiday Housing Rentals
April 17, 2015
I am writing this letter to vouch for anyone thinking about working with BreezeMaxWeb or Tanner Clarkson.+
I have been in the Information Technology field since 2007 and have worked with advertising and marketing advanced technological services since 2008. Before I started advertising with BreezeMaxWeb I was very familiar with how Google advertising worked. However, I am truly blown away by the results that BreezeMaxWeb has provided. Instantly, I noticed an increase in quality traffic to the website and within the first week of advertising received new clientele. Furthermore, everything that Tanner promised exceeded my expectations;
My click-thru-rate was over 1000x better than what Google qualified as a good CTC;
My cost per-click has steadily decreased since the beginning of the campaign;
The support team was quick, efficient and even when there was a minor problem it was instantly fixed;
Tanner made suggestions that emphasized improving my business, and was only ever a phone call away.
I could go on about the service BreezeMaxWeb provided but I will leave any business owners with this, you can sleep easy knowing that BreezeMaxWeb is handling your digital advertising.
Andrew Just
Trafalgar Village Dental
March 4, 2014
I tried Adwords myself, but did not have as much success as I was dedicating my time to my practice and lacked the time required to make it work.+
Our Google Partner at BreezeMaxWeb took care of the technical side of Google Adwords. With their expertise and guidance we started seeing success and an increased client base.
Dr. Nitin Kapoor
Gord's Carpet Cleaning
March 4, 2014
As I told you, I'm extremely happy with the service so far. It is a slow time of year, as you know, however I've been averaging a call a day from people who have looked for a carpet cleaner on google.+
The best news is that I've booked every customer who called me. And, they weren't just all in the Durham region. I even had a downtown restaurant book a job. If it's working so well already I expect to have a very busy and profitable year. Thanks for your help. Please feel free to pass my number on to anyone who would like my opinion on your service
Gord
Action Pest Control Services Inc.
October 29, 2012
We have been using BreezeMaxWeb for the past 2 years for all of our online advertising programs and they have exceeded our expectations.+
Ron Adams has been looking after our account and we are very satisfied with the service he has provided. We replaced two other SEO companies that did not deliver the same as BreezeMaxWeb has. We have consistently placed in the top three rankings of Google since using them. I have no problem recommending their service to anyone.
Jim Miner
President Clean Max LTD.
September 29, 2012
I am writing this letter to express my gratitude towards your company for helping me figure out this whole Google thing, which I must say was very confusing to myself until one of your consultants sat down with me & explained to me what I was missing out on.+
What I was currently doing I have to admit was not doing too well for me. So when I saw the response from literally the first day my ad went up onto Google it was unbelievable. I have never had any advertising like this work so well for me and at what I see now to be an extremely fair price. I also like the fact that your company knows how to treat their customers something I found other companies were getting away from which is "good old fashioned customer service". So I want to thank everybody at BreezemaxWeb again for helping me take my business where I've wanted to take it and faster than I could have possibly done on my own. I recommended any business owner to do this and have the peace of mind I know have with this company.
Gul Hassan
King Ritson Dental Clinic
Sepember 2, 2012
To the staff of BreezeMaxWeb,
Dear Cindy,
Our office has been using BreezeMaxWeb for the past 3 years and we have been very happy with their services.
+
Our new patients have increased by 50% since we incorporated BreezeMaxWeb into our marketing plan. I highly recommend Cindy Sutton and BreezeMaxWeb.
Dr. A. Camastra
Plus 12 Design and Print
Feb 07, 2012
This is a letter of recommendation to BreezeMaxWeb for excellence in Google advertising.+
I had been inundated with calls from overseas and US about Google advertising and I never went for it. I thought that foreigners do not know my local market and thus didn't pay attention to Google advertising. I got a phone call from a BMW rep about Google advertising and it was a pleasant surprise to hear a local person speak so highly about Google that I wanted to meet this gentleman. After a 30 minute meeting, where a solid program at a very affordable rate was agreed upon, I signed a month by month contract to begin on the first of Sept. 2009. To my amazement, my website traffic increased 200%, my $500 invested returned $4000 in sales in the first month alone. Ever since then, I have been getting phone calls from clients finding me on Google and I am very pleased with my Google campaign. I would highly recommend anyone to at least try it once to see the results; I was shocked, I am sure you will be too.
Arbi Haroutunian
Dodds Garage Door Systems Inc.
Nov 13, 2011
Bob,
I wanted to thank you for the excellent job your company is doing managing our Google Adword campaign.+
As you know, I was skeptical at first, having managed the campaign on my own and then turning the reigns over to your company. It was taking me too much time to maintain it effectively. Not only did you bring a high standard of expertise to the SEM portion of our Google presence, you also helped us achieve better results on our Local Map ranking and our SEO through your expert guidance. That was value-added I did not anticipate. Unequivocally, I would strongly recommend your company to any business looking for a partner who not only stands by their commitment to provide quality and expertise but goes over and above to provide advice, guidance, and help in achieving a better online profile. BreezeMaxWeb is the real deal, a company that does what it says it will do and does it very well. Thank you and your team for providing our company with a service we don't have to fret over. Knowing that online advertising is at an initial stage of growth in Canada compared to Europe, I am confident, as we move toward the European model, you will provide what is necessary to aid us in keeping our costs low and our profits high compared to our competition.
Len Dubowitz
It's Payday Inc.
June 11, 2011
I was a little skeptical at first dealing with a new SEO company, but since It's Payday Inc. signed up 5 months ago our web traffic has increased every month, from the second month onwards. +Kari has been very professional and the staff really do produce results.
B&D Roofing
May 15, 2011
I own and operate B&D Roofing in the Dufferin County area which is comprised of many small towns in rural areas like Orangeville, Alliston, and Caledon.+
Since I opened I had been advertising where everyone else advertises; Yellowpages, Canpages, Powerpages, flyers, home reno magazines, and a few other places too. This year I had a chance to meet Steve and he introduced me to the BreezeMaxWeb Google advertising service. At first I was skeptical, but now that I have been a client for a long time, I see that they deliver great, consistent results! My ads are up 24/7 on the first page of Google like they guaranteed and business has never been better. As well, after just one month my website could be seen in the paid ads, the local listings and in the organic section. On most Google searches I was being seen up to three times on the first page. I've dealt with many other online advertising companies in the past but no one has ever delivered like BreezeMaxWeb! I highly recommend using their services to anyone who needs great exposure on Google. Thanks again guys.
Scott Barthorpe
Funzone Party Centre Ltd.
February 22, 2011
To the staff of BreezeMaxWeb,
I'm writing this letter of recommendation to BreezeMaxWeb for the simple reason that I am a new business owner that has had the blessing of meeting and working with a representative from the company that took amazingly great care of my needs and expectations.+
This is the first time I have gone into business, I bought this existing business that was not doing as well as I thought it should of when I first bought it. But after learning about what was happening in the marketplace from the informative representative I was able to make a decision based on facts, numbers, and most importantly for me as a business owner the R.O.I. from this investment into my company. We have seen tremendous results and knew that the first page of Google is where we had to be. After getting a few quotes from various other companies we felt that BreezeMaxWeb was the best bang for the buck considering what they were going to do for us which no other company could do! So I feel confident in writing this letter of recommendation because this is a company that actually deserves it and one I am willing to put my name behind because numbers just don't lie and I'm sure you'll be as delighted as I am when you sit down and talk to one of their representatives.
Jessy Thomas
Poolside Swimming
December 29, 2010
Thank you so much for all your hard work and assistance in helping us to promote Poolside Swimming in the Halton-Peel region. We were thoroughly impressed with how quickly BreezeMaxWeb designed, created, and implemented the entire business website and set up the domain in less than 3 days!
+
The Poolside Swimming business website now offers a comprehensive overview of the services available to clients and important information concerning the progression of swimming levels. This has allowed Poolside Swimming to generate new business leads from a wider region, and has given the business far more opportunities for future growth, something that every thriving business values greatly! Thank you kindly for taking the time to offer your expertise, consulting, and advice in developing the online advertising program for Poolside Swimming. Not only did BreezeMaxWeb start generating new business leads immediately in the first week, Poolside Swimming was able to achieve a strong ROI for the advertising dollars spent with BreezeMaxWeb within the very first month! Not only will Poolside Swimming continue to partner with BreezeMaxWeb for future online advertising programs, we also plan to expand our territorial reach and invest more into your programs next spring. We look forward to working closely with BreezeMaxWeb in the future, and again thank you for helping us grow Poolside Swimming to date.
Michael Pitt
Two Men and a Truck
October 19, 2010
Dear Bruce,
It is with great pleasure that I am able to write this letter to you regarding your services at BreezeMaxWeb to let others know the positive effect it has had on our being able to market ourselves and enjoy growth within our business.
+
When you first entered the doors at Two Men and a Truck last year, it was with skepticism that we listened to you describe the results we would experience if we were to subscribe to your service. We were currently displeased with the inconsistent placement of our "googled" description that we were paying an outside provider to look after for us. You guaranteed that we are going to come in the first and the top of the page when searchers typed in the criteria that we determined. We don't claim to understand how or why, but we can with great relief and satisfaction let you know that you have delivered on your promise and come through where others had failed for us. In an online world, it is imperative for us and most businesses, that when curious minds go searching, our business not only appears on the first page but at the top. This has given us the opportunity to serve those in our territory and develop our business as we strive to become a household name in the moving industry. As we talk about our own business, it's not enough to talk the talk but you must also be willing to walk the walk, with a desire to exceed customer's expectations and it's a pleasure to do business with someone who maintains the same values and customer service.
Tracy Brohm